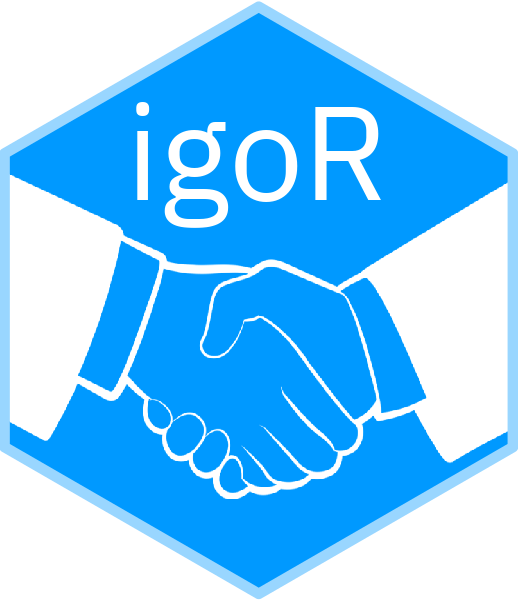 List of IGOs and Countries
Source:
vignettes/articles/reference.Rmd
reference.Rmd
Annex with the list of IGOs (Pevehouse et al. 2020) and countries (Correlates of War Project 2017) included on this package.
References
Pevehouse, Jon CW, Timothy Nordstrom, Roseanne W McManus, and Anne Spencer Jamison. 2020.
"Tracking Organizations in the World: The Correlates of War IGO Version 3.0 Datasets."
Journal of Peace Research
57 (3): 492–503.
https://doi.org/10.1177/0022343319881175
.